Content marketing consultant: Ruben Leija
Let me do for you, what I've
already done for myself
I've learned a thing or two about building audiences and generated 34,000+ annual readers in my first year of 2019.
I've used my own content marketing strategies and promotion efforts to grow my blog's traffic from zero to 25,000+ monthly readers, and generating 40,000+ readers in the first quarter of 2020. As a content marketing consultant, I help my clients do the same.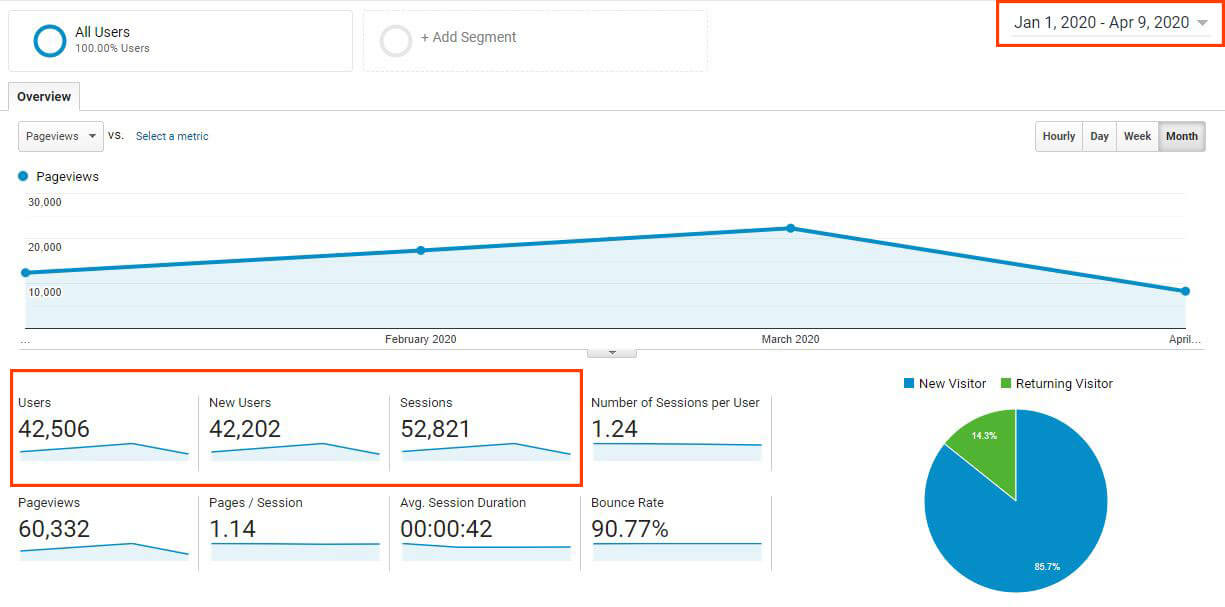 How my content marketing
process works
I believe that even great content has become a commodity. Writing a 3,000 word keyword-optimized post, hitting publish and expecting the traffic to flow in just doesn't cut it anymore. My process as a content marketing consultant is designed to get real results.
1. Discover & kickoff call.
First things first. Before I start creating a content marketing plan for your brand, I'm doing my homework. I'll come to the table with a list of immediate recommendations for existing pages we can optimize and see quick results with. I'll put together a content marketing roadmap—a list of keyword opportunities and corresponding blog posts to get started on. All with the goal of ranking your content at the top of organic search results within the next 1-3 months.
2. Contract signed & the fun begins.
After we define the scope of our freelance content marketing project and agree upon terms, the real work begins. I'll set deadlines for upcoming posts and other deliverables, begin executing on our content roadmap and craft a strategic distribution plan for getting your content noticed by publications, brands & influencers.
3. Execute, execute, execute.
I'll get to work with my team of writers to create in-depth, long form content that's designed to build relationships with your existing readers and attract new ones.
4. Publish and promote.
Once we hit publish on our content, the real work begins. I'll kickstart promotion with an email to my 130 subscribers if the post is about front-end technology.
5. Measure, adapt and repeat.
Over the coming months, we'll learn what performs best with your existing audience and the most effective levers for driving in targeted new readers, subscribers & customers.
As a content marketing consultant, I'll partner with you to define meaningful goals, develop a clear strategy and lead my team of writers and designers to execute & deliver results.
Do you need a
freelance content marketer?
Let's chat about working together if you have...
A minimum $5,000 (monthly) budget to get started
A minimum of three months to commit
Time to book a call with me and get the ball rolling this week
Shoot me an email at ruben@leija.io and let's connect.