Top 3 best and affordable WordPress hosting platform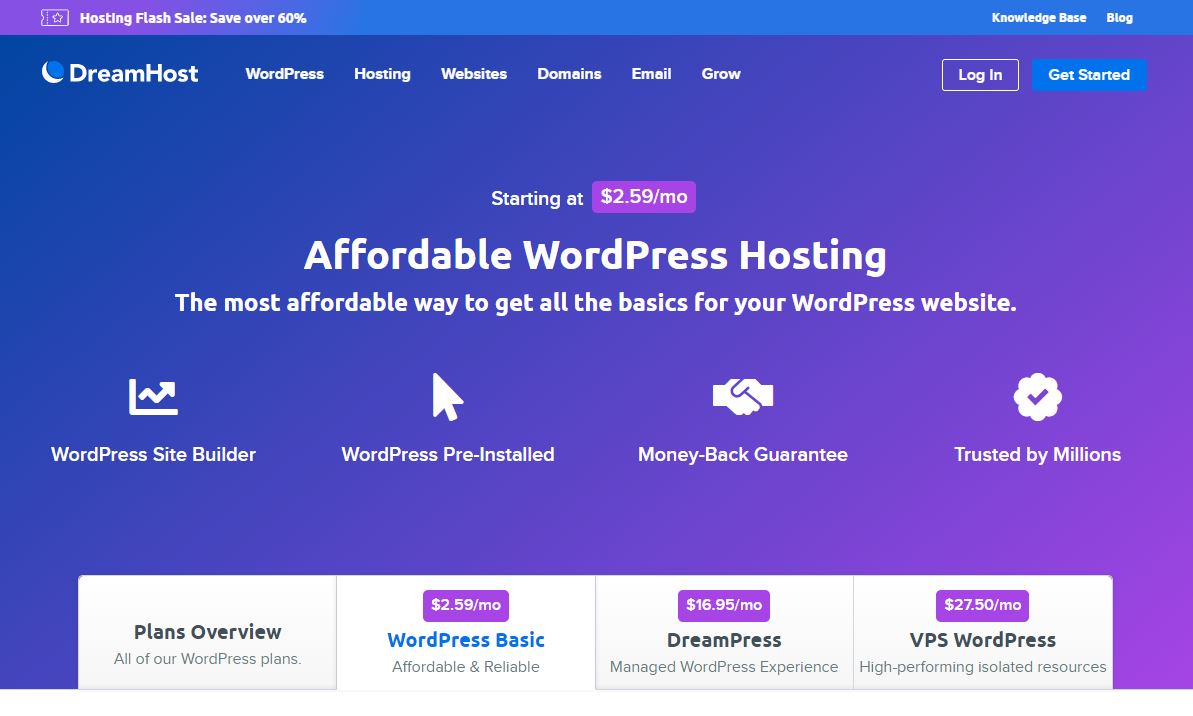 Right now I'm using WordPress to power up my admin dashboard and to serve as a REST api for my front-end. It's currently sitting in a Pantheon server.
I love Pantheon, but they're pricey. So, I will be moving my WordPress website to DreamHost hosting to reduce my cost by more than 90%.
The economy is not in a very healthy shape, and as someone who is trying to keep their blog up and running, every penny counts.
I can only assume the same for small business owners, designers, developers, blog enthusiast (as myself), etc.
Disclaimer: This article contains affiliate links where I may receive a small commission for at no cost to you if you choose to purchase a plan from a link on this page. However, these are merely the tools I fully recommend when it comes to hosting a website.
Option #1 – Bluehost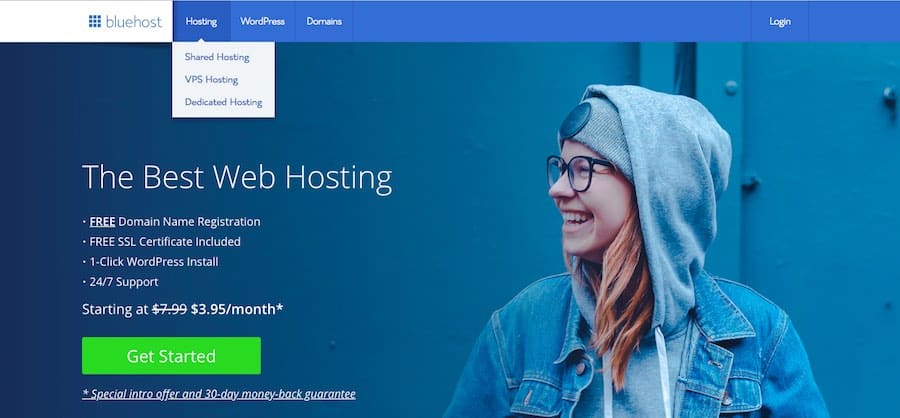 Bluehost has slashed their prices at the moment down to $3.95/mo (49.43% off), and has an offer to reduce 50% off your G-Suite account.
Their customer support is A class and they have a great set of features for that price:
Free SSL certificate included
Free domain name for 1 year
24/7 support
Automatic WordPress install and updates
They're fast and reliable, which is why I love recommending them.
One of my favorite parts about this company is that if you're not satisfy, you have a 30-day money back guarantee.
Click to get $3.95/mo discount.
Option #2: SiteGround
SiteGround pride themselves on their fantastic customer support.
They have responds to phone calls in seconds, and reply to support tickets within 10 minutest on average. And they are always available on their 24/7 via chat message.
When it comes to best in customer service for WordPress hosting, I really like them.
Their performance is top notch. They're infrastucture is powered by Google Cloud servers.
Let's start with what I dislike about them first; and that is sometimes they have higher renewal fees.
But I believe their pros outweigh their cons. By a long shot.
Free SSL certificate
Free CDN
Great site performance
Great uptime
Fantastic customer support (24/7)
Click here to see SiteGrounds's current pricing.
Option #3 – DreamHost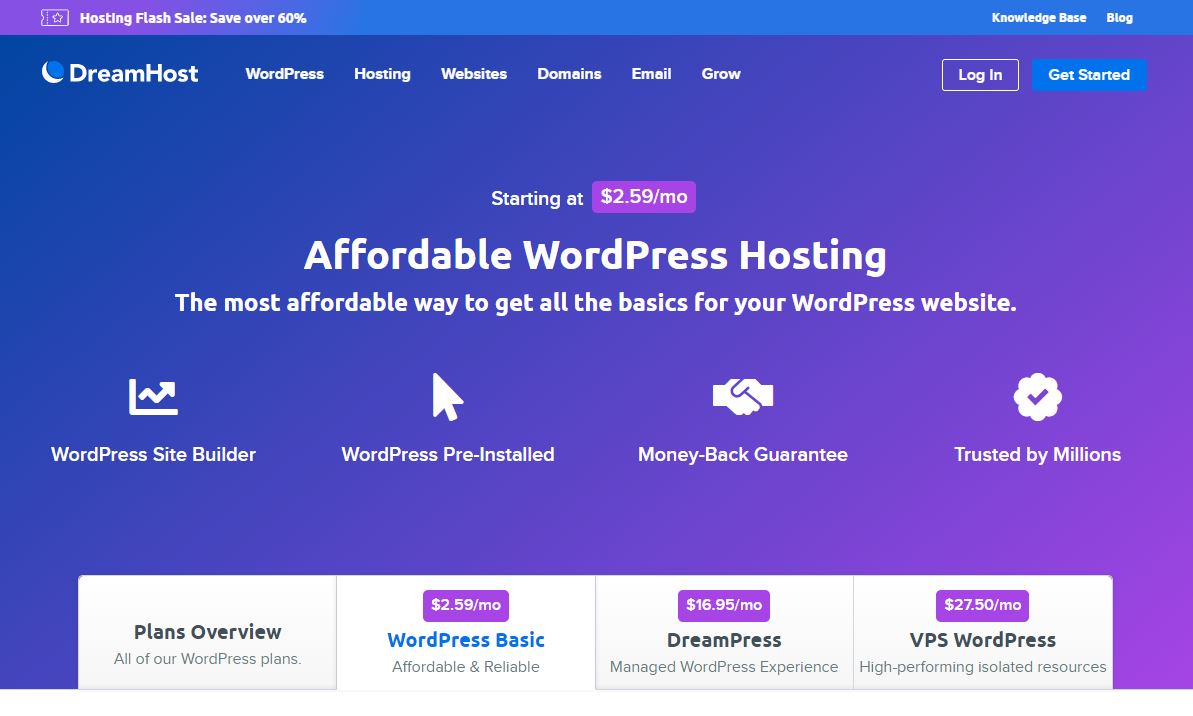 Here is what I like about them the most, the price. You can get started as low as $2.59/mo.
WordPress.org has DreamHost as their #2 option. They're fast, reliable (10 years hosting WordPress dedicated servers), and they're price friendly.
With the starter package you also get:
A FREE domain
Unlimited traffic – Lot's of other hosting services limit your traffic.
Fast SSD storage
FREE SSL certificate
Click to get $2.59/mo discount.
I like to tweet about WordPress and post helpful code snippets. Follow me there if you would like some too!