Top 5 resources to get you started with React
You might have noticed that companies are asking you to know React.
The question is, where do you start to learn?
Don't worry I have you covered. Here are some of my top resource links that will help you get started with React.
React resource #1: React docs
There is no better resource than the documentation pages of the library you're learning from.
The Facebook documentation on React has basic, and advance concepts that will help you really get up to speed.
It also contains documentation of the syntax, and examples on how to accomplish certain tasks.
Resource link: https://reactjs.org/docs/hello-world.html
React resource #2: React tutorial
The React documentation site also has a nice tutorial to follow up with.
It helps you start writing React code, learn about the developer tools, learn about state and props, and build a small game.
This is nice to get your hands dirty, and becoming a pro at React.
Resource link: https://reactjs.org/tutorial/tutorial.html
React resource #3: React for Beginners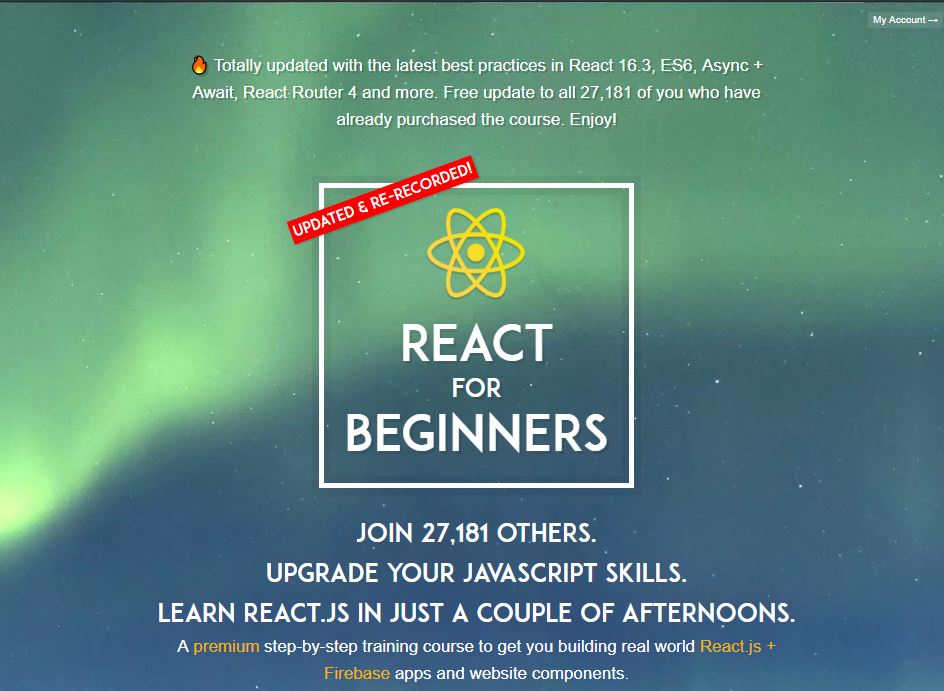 If you're not familiar with Wes Bos, he's full stack developer and focuses a lot on front-end code.
He's created 29 fun, and educational videos in this course. And he always keeps them updated.
In this course, Wes will teach how to build an end-to-end app or website with React, React state and props, and any other React fundamentals.
This is a perfect course for beginners at a price of $89 for the starter course, and $139 for the master package.
He'll run deals from time to time.
Resource link: https://reactforbeginners.com/
React resource #4: Egghead – Start Learning React
Egghead is a great website that has a bunch of React courses by other contributors.
But the one I recommend is a course called, "Start Learning React" by Joe Maddalone.
The course is 66 minutes long and it's rated at 4.3 rating out of 310 rating. You won't be disappointed.
Resource link: https://egghead.io/courses/start-learning-react
React resource #5: Linguine Code blog
A little self plug, but we work hard to take complicated React theories and convert them to 7th grade levels for an easy digestion.
In this blog we cover things such as top Webpack plugins for React, Redux, new React API's such as hooks, and more.
Resource link: https://linguinecode.com/
Conclusion
This list of resources are my personal recommendation to get you up to speed with React.
Take a look at these links to see if they can help you get started.
Let me know if there any other great resources I should add to this list.
I like to tweet about React and post helpful code snippets. Follow me there if you would like some too!